Cosmic Jester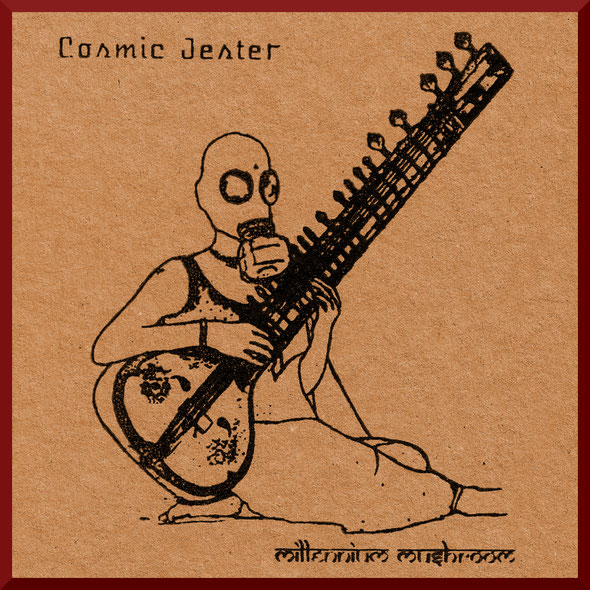 Releases
The 'Millennium Mushroom' was recorded and mixed from June till December 2015 at the Garage Pankow and shows a broad variety of musical directions. It includes sitar-, folk- & noise-rock-jams as well as surf-, art- & blues-rock-tunes all with a jazzy taste to it.
It is has been released in march 2016.
The CD includes a beautiful hand-made screen-printed triple-fold cover with lyrics and liner notes. The Cassette comes with a folded A4-booklet/poster.
Get the Album on Bandcamp:
Cosmic Jester Berlin
or live.
'Millennium Mushroom'
Song-List:
1. Muddy Waters (5:02)
2. Skin (7:51)
3. Noise From Beyond the Sea (7:15)
4. Joker in the Paper Cup (4:37)
5. The Millennial Mushroom (5:39)
6. Cosmic Noise (4:00)
7. The PsyFolk Experience Jam (8:19)
8. Polarity (4:56)
9. Selene (3:43)
10. The Wake (10:19) including:
I. The Wake
II. King of the Seven Seas / In the Blue
III. The Raging & the Calm / Chaos & Array
IV. The Marriage / In the Blue (Reprise)
11. Through the Snow (7:05)